Contact our UNCMT Association
situated in Hérouville-Saint-Clair
Are you looking for a summer camp for your child? Would you like to go on a family vacation? Are you looking for an educational school trip to set your teaching project up?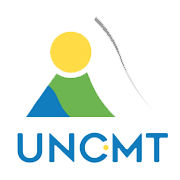 Whether it is for stays, mini-stays, discovery classes or group trips, various offers are proposed to you. It is up to you to choose a stay that will suit best your child, your group, your class. Stay in the countryside, by the sea or in the mountains, no question of getting bored with UNCMT! If you are looking for a leisure center, our association will inform you about all the leisure activity centers close to you. We will enrol your child in the chosen center during extra-curricular period.
At the service of children since 1949, our association will be at your service for any stay organisation, mini-stays and planning of Wednesday leisure activities.
For any booking, please contact Karine (in charge of camps and mini-stays), Anais (in charge of middle schools and various groups) or Eglantine (in charge of discovery classes and high schools).