Our school trips
in Normandy and Savoie
Would your school like to organise educational trip? Or a school trip for your pupils or students? The UNCMT Association will be at your disposal to help you to organise various school trips with different themes: stays by the sea, countryside, history stays, mountains…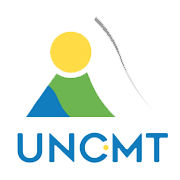 Thus, go on a school nature trip or school skiing trip, go off to explore nature, history, the land or ski slopes…
Situated in Normandy and Savoie, our 9 leisure activities centers offer an agreeable stay for children and teenagers.
For whom? School trips with various themes are right for every child aged from 4 to 17 years old, for middle and high schools as well.
Do you have already an educational programme? We can adapt your stay to your terms by creating an à la carte, all inclusive stay programme that will allow you to follow your teaching objectives.
Book your school trip by calling us on +33(0)2 31 46 80 40 or via our contact form.
Sea discovery class
Sea discovery class
Allow the child to discover and understand the marine environment.
– Marine environment discovery and comprehension (shore fishing, sea-wrack, environment…)
– Sports activities by the sea (land sailing, sailing, and catamaran).
Countryside class
Countryside class
During school nature trip, we propose different themes that allow the child a real immersion in natural environment:
the hydrologic cycle,
woods and undergrowth.
Normandy heritage class
Normandy heritage class
Normandy shares with children its land, terroir and its beautiful view:

– curiosities,

– gastronomy.
History class
History class
Go on the discovery of the great historical periods that have marked Normandy:

– Prehistory (Vieux-la-Romaine)

– Medieval (Guillaume le Conquérant)

– World War II (Normandy landing beaches, Caen Memorial).
Skiing school trip
Skiing school trip
Put your skis on, children! Direction to the slopes! Enjoy mountain air, get off to discover mountains and snow activities:

–  cross-country skiing,

– snowshoes,

– dog trekking…
Spring in the mountains class
Spring in the mountains class
Even during spring period, the mountains offer you a wide range of activities and themes to discover:

– retreat of glaciers,

– mountain fauna and flora,

– hiking, via ferrata,

– Mountain bike.
Examples of school discovery trips programs
Activities adjustable to your program
Every school trip programme may be adapted to your project, teaching expectations, stay period and your budget. Discover different activities proposed by the UNCMT:
Tide phenomena studying,
Sports activities like sailing, catamaran, canoeing…,
Shell pictures realisation,
Dunes discovery in Merville-Franceville,
Ornithology initiation,
La Cité de la Mer visit,
Juno Beach Center,
Omaha Memorial,
Overlord Museum.